The healthcare industry is constantly upgrading based on modern technology. COVID-19 dramatically impacted the healthcare system. This started a rise in technological advances to offer safety and for satisfying the needs of their patients.
1) HIGH-QUALITY CUSTOMER SERVICE
The healthcare industry is moving in a better direction with its customer service in order to keep existing patients and recruit new ones. Patients return after they have had a good experience, otherwise, they could easily go to the competitors for their healthcare needs. From having an easy and seamless experience from start to finish, patients can feel like their needs are taken care of and will trust that they will be in good hands. More personalized medical treatments are also important for patients. Learn more about how to improve patients' experience here.
2) SUSTAINABLE TEXTILES
A textile trend that is shaping the healthcare industry is sustainability. As the demand for sustainability rises, the healthcare industry is quickly adjusting. From reusable hospital gowns to recycled materials, there are many ways to decrease the carbon footprint. Some textile fabrics
are now even biodegradable, plant-based, and organic.

A1 American provides eco-friendly and sustainable fabrics for the healthcare industry. Not only are the textiles sustainable, but they offer bulk packaging, which will save money as well. For co-friendly options provided by A1American, click here.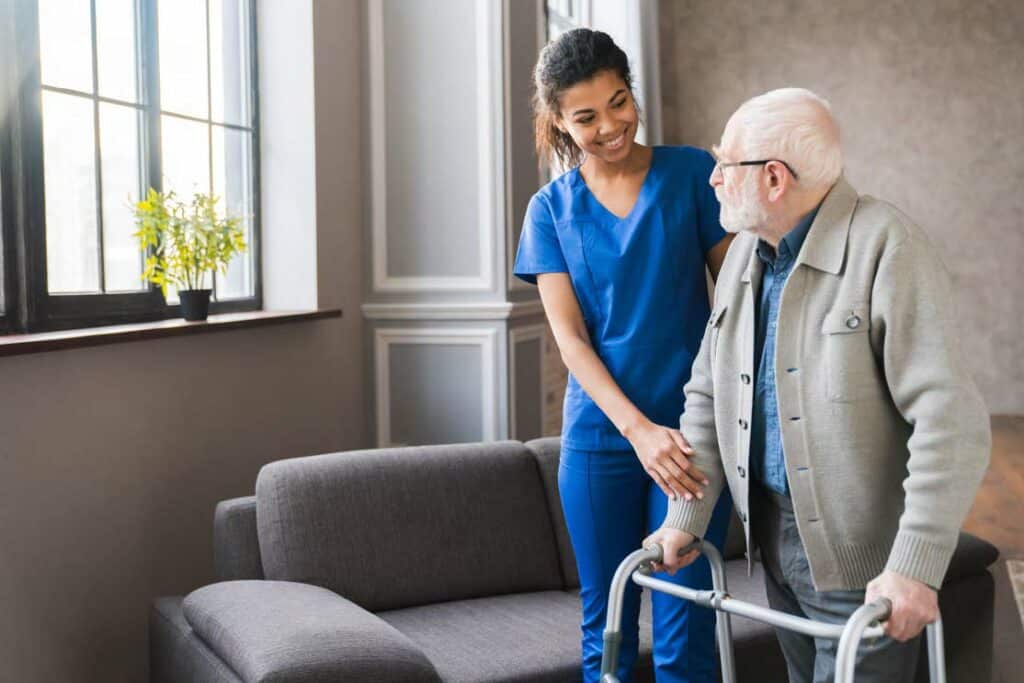 3) IMPROVING HEALTHCARE FOR BABY BOOMERS
There has been a growing need for healthcare with Baby Boomers. They have a higher rate of obesity, hypertension, high cholesterol, and diabetes than previous generations. Many Baby Boomers prefer to stay at home rather than in assisted living facilities for comfort, help with medications, and to prevent loneliness. Home healthcare services are in high demand and are one of the fastest growing in the healthcare industry. Since many patients would rather heal and recoup from home, there is a higher need for home healthcare workers and healthcare supplies. Companies like Telehealth have created better opportunities for patients to remain at home while still receiving care. For more information on Bay Boomers, click here.
4) IMPLEMENTING ARTIFICIAL INTELLIGENCE (AI)
AI uses its computer programs to complete the tasks that need to be done instead of humans having to do them. For the healthcare industry, AI helps with drug discovery, predictions of potential side effects of new drugs, analysis of algorithms in x-rays, treating neurological disorders, and more. AI is also helpful for completing clerical work and analyzing medical records. Get more information about the rise of AI here.
5) INCREASING REMOTE HEALTHCARE
A significant increase for having remote healthcare took off during the pandemic. Patients can virtually receive check-ins, examinations, monitoring, diagnosis, and more. This not only saves time and money on things like lab tests and treatments for the facilities, but it also helps the patient feel better having access to healthcare from the comfort of their own home. Mental health has also been prioritized and is easily accessed from programs like Telehealth using online video chats or phone calls. Discover more details about remote healthcare here.
6) EVOLUTION OF ROBOTICS
Robot-assisted surgery is used for remote surgery procedures on patients. This helps reduce the workload at the hospital, as well as helps reduce staffing shortages. With robot surgery, minimally invasive surgery is used and can perform things like organ transfers. Medical robots are also used to deliver medication, vaccines, and supplies to remote areas safely. Learn more about robotic surgery here.
7) ACCESSING HEALTHCARE THROUGH RETAIL
There are now more convenient options in retail stores like CVS, Walmart, and even Amazon. Depending on where you go, patients can receive healthcare for vaccinations, medical check-ups, blood tests, blood glucose monitoring, home pregnancy tests, and more. Having these resources make it less expensive and more convenient for the patient because there are no appointments necessary. Click here for growing predictions of retail healthcare.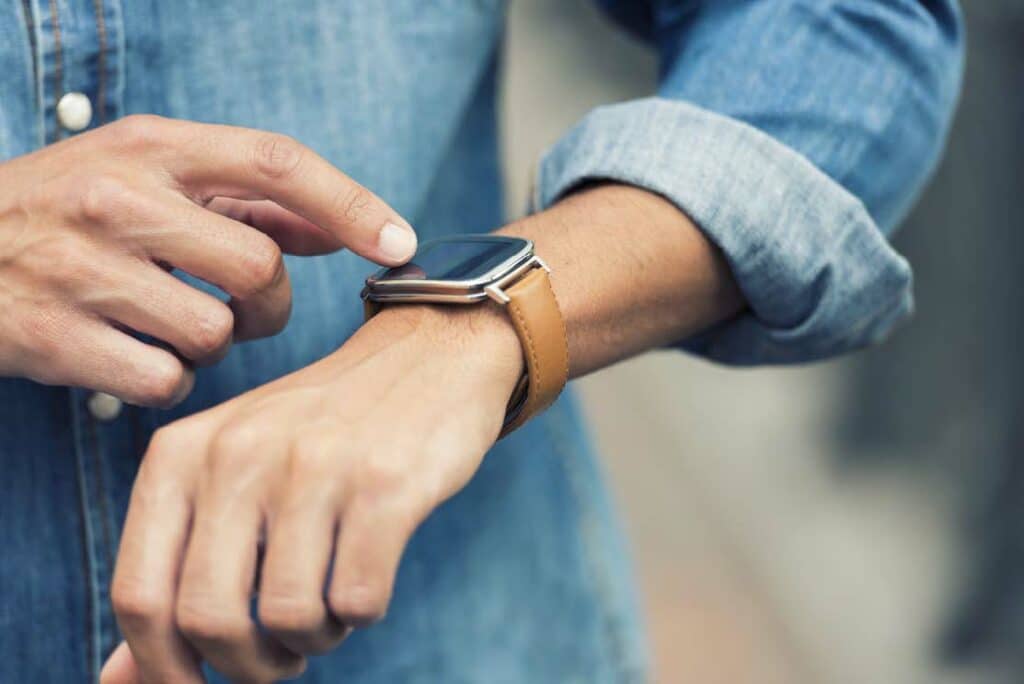 8) MONITORING HEALTH WITH DEVICES YOU CAN WEAR
Wearable devices like smartwatches and programs like health apps help patients monitor and track their healthcare needs daily. With smartwatches that have sophisticated scans such as ECGs, patients can monitor their blood oxygen levels, heart rate, Diabetes management, and more. These are easy to use and help the patients feel more in control of their healthcare routines. Discover more information on wearable healthcare devices here.
9) VOICE-ACTIVATED TECHNOLOGY
People with visual or mobility disabilities may also benefit from voice assistance applications. These programs can decode the human voice and even helps with administrative tasks like charting or storing data, health assessments, and diagnostics. Voice-activated technology also offers companionship for patients. Click here for more benefits of voice-activated technology.

It is important to have the right supplies needed in order to take care of patients properly. Many companies like A1American have been providing high-quality healthcare products necessary for patients. Discover healthcare bedding, curtains, towels, gowns, and more here. If you are interested in learning more about their products, dial 833.205.200. Press option 1 and then option 2 for a sales representative, or email them at sales@a1american.com.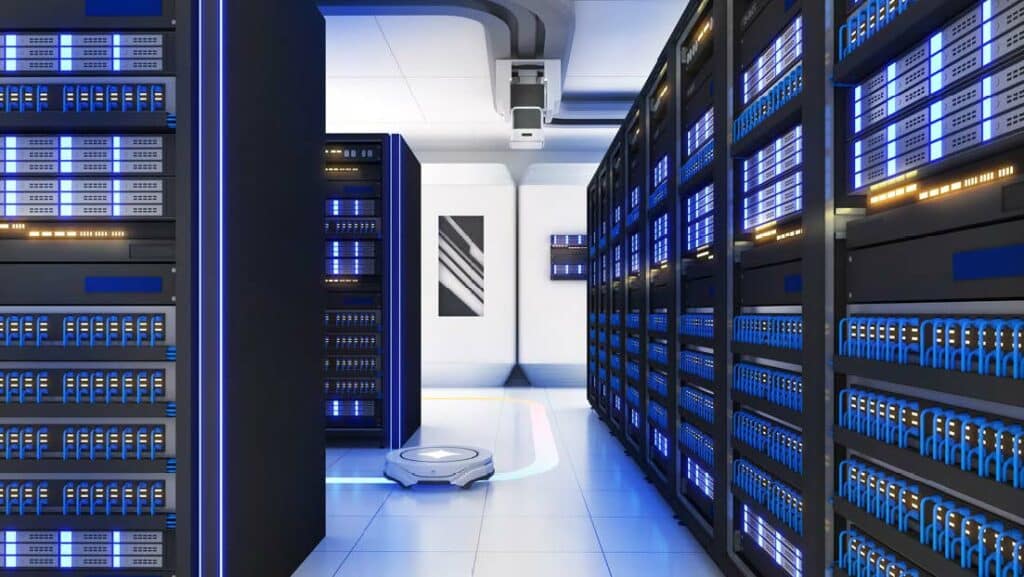 10) CLOUD DATA STORAGE
Physicians can now store and access their patient's medical charts using the cloud. The process is now faster, easier, and also paperless. Doctors no longer have to carry paper charts and folders around and can provide more accessible healthcare remotely. A very strict security measure has been taken into effect with secured encryption for privacy and confidentiality rules. Learn more about healthcare data storage here.
It is always important to make sure that you are upgrading your facilities with the latest products as well. For more information on how to upgrade your facility, download a free healthcare products catalog here. Shop for the latest healthcare products online here.